Podcast: Play in new window | Download
Here's our special interview show from Dragon Con!
We talked to Ashley Eckstien about Ahsoka Tano's progression in the Clone Wars as well as the booming success of Her Universe.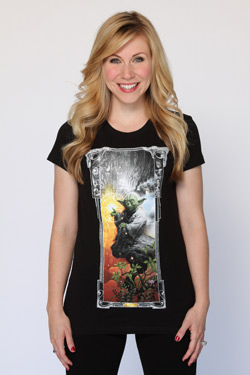 We also interviewed Sam Witwer. He was kind enough to lead us outside of the autograph hall where we could talk with him in a much less hectic environment. We talked about his role as Starkiller, Davis Bloom, and now Aiden on Being Human.
Sam Huntington… was awesome! We had a great time talking about all things Fanboys, Being Human, and so much more!
Tom Kane, aka Yoda on the Clone Wars, was also quite nice, and had some very interesting things to say about voicing Yoda!
And last but not least Temuera Morrison! Jango Fett belting out a musical number… what more could you ask for?
Powered by

Sidelines