The International Animated Film Society, ASIFA-Hollywood recently held it's 39th Annual Annie Awards.  The  award show honors achievements in feature and television animation.  Once again Star Wars: The Clone Wars walked away from the awards show with zero awards.  This left me wondering, why has the show received so little critical acclaim and recognition through awards?
Star Wars: The Clone Wars debuted with a feature film on August 15th, 2008; the series proper launched on  October 3rd, 2008 and it's distinct animation style and sound design won a mixture of praise and criticism.  Now in it's 4th season, with more seasons on the way, The Clone Wars has refined its animation style and is producing ground making feature level animation in a 22 minute television program.  I challenge anyone to sit down with a Blu-ray player and a 1080pi television and find and animated television show that matches The Clone Wars in animation quality, story, acting and musical design.  The animation of the series is on par with anything being produced for animated features and much better, in my opinion, than just about anything out there except for Pixar's feature work.
In the 36th Annual Annie Awards(2008), TCW received one nomination for "Music in an Animated Television Production or Short Form" for Kevin Kiner's work in the episode "Rising Malevolence". Kiner lost to the work of Henry Jackman, Hans Zimmer and John Powell in DreamWorks' "Secrets of the Furious Five."
In the 37th Annual Annie Awards (2009), Kevin Kiner once again received TCW's only nomination for "Music in a Television Production," but yet again the show failed to walk away with an award. Kiner was nominated for his work on the episode "Weapons Factory," but the award went to Guy Moon for his work on Nickelodeon's The Fairly OddParents episode  "Wishology-The Big Beginning".
In the 38th Annual Annie Awards (2010), The Clone Wars finally starts to receive some nominations.   In the category of "Best Animated Television Production," TCW episode "ARC Troopers" lost to DreamWorks' Kung Fu Panda Holiday.  In the category of best "Voice Acting in a Television Production," TCW recieved two nominations, Corey Burton for his performance as Baron Papanoida, and Nika Futterman for her work as Asajj Ventress, but these two actors lost to James Hon for his work as Mr. Ping in DreamWorks' Kung Fu Panda Holiday.
In the category of best "Writing in a Television Production" TCW writer Daniel Arkin was nominated for the episode, "Heroes on Both Sides."  Arkin, however, lost to the collective team that worked on "Robot Chicken: Star Wars Episode III, Geoff Johns, Matthew Beans, Zeb Wells, Hugh Sterbakov, Matthew Senreich, Breckin Meyer, Seth Green, Mike Fasolo, Douglas Goldstein, Tom Root, Dan Milano, Kevin Shinick and Hugh Davidson.
In the 39th Annual Annie Awards (2011), once again TCW team recieved nominations, garnering a total of five nominations, but once again went home empty handed. For "Best General Audience Animated TV Production", The Clone Wars lost to The Simpsons.
For best "Animated Effects in an Animated Production", Joel Aron was nominated for TCW and lost to Kevin Romond who was nominated for the feature film The Adventures of Tintin.
For best "Voice Acting in a Television Production", TCW received once again two nominations, Nika Futterman for her work as Asajj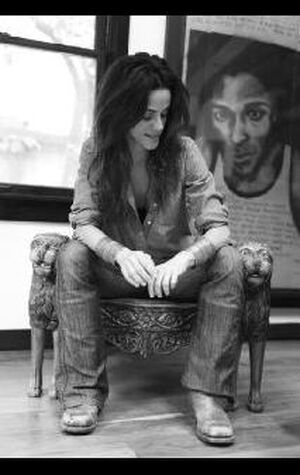 Ventress, and Dee Bradley Baker as Clone Troopers.  Unfortunately both lost to Jeff Bennett for his role as Kowalski from the Penguins of Madagascar.
The Clone Wars also received a nomination for Jason W.A. Tucker's work in "Editing in Television Production," but once again TCW lost to the Penguins of Madagascar and its editing team of Ted Machold, Jeff Adams, Doug Tiano, and Bob Tomlin.
While it is clear that as TCW has raised it's game and it's number of nominations have also increased, why hasn't the show been able to garner the critical acclaim that it deserves?  Even the biggest fans of the series will note that the animated feature and the first season had some severe limitations in animation quality, as well as other kinks that existed as the team worked to find the shows voice and evolving style.
The stark contrast can be seen by comparing these two shots, the fist from Season One Episode One, "Ambush" and the second from Season Four Episode Seventeen, "The Box".
The Clone Wars crew both in San Francisco and Singapore deserves much more critical attention then they currently receive, and I predict that next year TCW will take home a handful of Annies.
~ Pete
Powered by

Sidelines