Mitchell Stein- With The Force Awakens released in theaters nationwide earlier this year, Star Wars has been going through a generational resurrection, and the beloved franchise is back and better than ever, with great films, television content and even a major presence at the Disney theme parks. But beyond just the annual spectacular films coming within the next five years (continuing with Rogue One this December), the Star Wars universe lives beyond the screen into theme park attractions and even a brand new slew of books. Within the next few months, Star Wars fans will be treated to dozens of brand new fantastic books, and today we'll be taking a look at the biggest and most noteworthy Star Wars books hitting the market and where you can check them out.
Star Wars: The Empire Strikes Back: The Original Topps Trading Card Series, Volume Two
This wonderful new collection from Abrams Book showcases the art of the original Topps trading cards released in conjunction with the film. This 528 page coffee table book shows some of the stunning artwork and design that the cards had around the franchise's glory days and is sure to bring back a large load of nostalgia. This book has already hit the market and is available for sale on Amazon.com.
Star Wars: Bloodline
Though only on the market for barely a month, this book has grown to be a massive hit and a New York Times bestseller. This novel takes place six years before the events of The Force Awakens and centers on General Leia Organa. It's a great addition to the brand new Star Wars canon and is certainly not to be missed. It's now available for purchase online.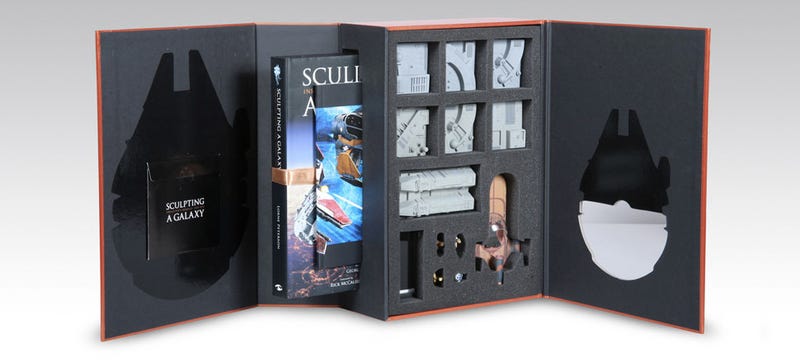 Star Wars Graphics
This stunning Star Wars books will take a look at Star Wars like never before seen through detailed and gorgeous graphics that focus on the first six Star Wars movies. We haven't gotten a chance to check out the book in person yet, but if it follows in the way of Egmont Publishing's recent hits, this is one sure not to be missed. You can purchase it right here.
Star Wars Character Encyclopedia: Updated and Expanded:
Though it's been on the market since April, we couldn't miss out this fantastic book from Disney and DK Publishing. Many Star Wars fans will be familiar with the great content DK Publishing puts out on a regular basis, and has so far released some of the best Star Wars books on the market (most recently, Star Wars The Visual Dictionary and Everything You Need to Know). With their newest book, which is a new updated and expanded version of their Star Wars Encyclopedia, DK follows in the same footsteps of great informative content for Star Wars fans. DK's books offer a broad range of information that even the most well-seasoned of Star Wars fans will learn something new. Their newest book is available for purchase right here.
Star Wars Aftermath: Life Debt
The second installment of the spectacular Star Wars Aftermath series hits bookshelves July 12, 2016. The series is set between the timeline of Return of the Jedi and The Force Awakens, and is the second of a series trilogy. Star Wars Aftermath is arguably one of the most impressive addition in a long list of new Star Wars releases, so the follow up and it's predecessor are a must-read.
Ahsoka:
We don't currently have that much info on this release, but from what we know so far, this book is sure to please fans of The Clone Wars and Star Wars Rebels's fan favorite, Ahsoka Tano. According to the book's description, the story takes place between the events of Order 66 in Revenge of the Sith leading up to her re-appearance in Star Wars Rebels. The book hits shelves this October so be sure to get your copy pre-ordered.
Star Wars: Catalyst:
This upcoming Star Wars book from publisher Del Rey has been described as a prequel to the upcoming Star Wars film Rogue One. Due to keeping spoilers and the plot under wraps, Disney has not shared too much information regarding what the book will entail, but with it having such a strong connection to the next Star Wars theatrical movie, this is certainly a title to keep an eye out for. The book is available for pre-order now.
Those are just some of the fantastic new Star Wars themed books and stories hitting store-shelves very soon! Keep an eye out here at Star Wars Report for more news about upcoming Star Wars books and more!
Mitchell Stein is the founder and operator of the Disney-fan based website The Mickey Mindset which is a leader in delivering Disney news, articles and opinions across the company. He can be contacted by following him on Twitter @MitchellStein1.
Powered by

Sidelines