More LEGO. More Star Wars. More LEGO Star Wars! It's pretty awesome to hear that the LEGO Star Wars specials are going to continue onto Disney XD. And their not just specials, it looks like this will be a 5 part mini-series.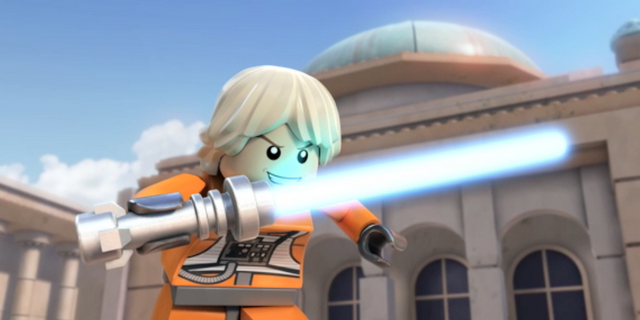 Here's more details from The Hollywood Report. via Rebels Report
The Star Wars movies are getting a Lego re-telling just in time for Star Wars: The Force Awakens.

Disney XD has picked up Lego Star Wars: Droid Tales, an animated take on the six Star Wars movies. The limited series entails of five 22-minute episodes that will air later this year. Force Awakens opens galaxy-wide December 18.

But this is not Star Wars in 22 minutes. The conceit is that the movies are being retold through the eyes of robots C-3PO and R2-D2 in a brand new story.

Set after the Rebel Alliance victory on Endor seen at the end of Return of the Jedi, the droids are regaling the assembled of their adventures that led them to their present situation.  An accidental kidnapping leads to a new adventure that progresses to the re-telling of the saga in the chronological order, starting from The Phantom MenacetoReturn of the Jedi.

Details of who is directing or writing the episodes were not revealed.

Lego and Disney XD will reveal airdate information in the coming months.
Great news!
Powered by

Sidelines